Women & Children First: Holiday Gift Information
Contact: Kiah Hall at [email protected]
The goal WCF has during the holidays is to provide our guests with a traditional holiday experience, free from stress and worry.  Due to the pandemic, we have had to alter our traditional giving to ensure the safety of our guests, staff, donors, and volunteers.  We are requesting gift cards that WCF Elves can use to purchase the things most needed this season.  We need your help to make this holiday season safe and joyful!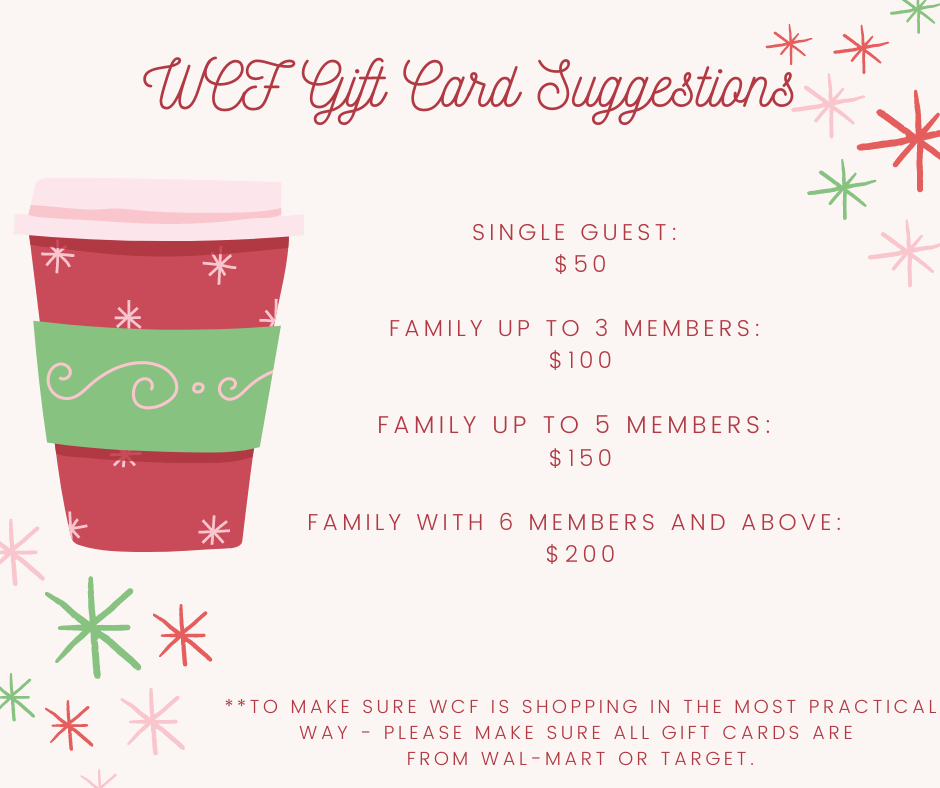 Donations can also be made HERE!  Donations will be used in the area of greatest needs to ensure we meet the needs of our guests during the holiday season.
Please note that you cannot drop-off at the shelter without notice. Contact Megan McBroome ([email protected]) to schedule a drop-off time. 
To obtain a tax receipt for your donation, please email Megan with your name, address, and value of gifts. All donations need to have a name, email, and if donating on behalf of, the organization's name.