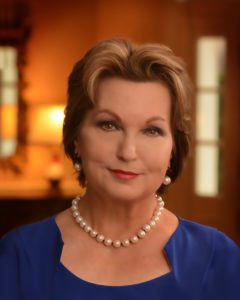 First Lady Susan Hutchinson named 15th Annual Woman of the Year
LITTLE ROCK (Monday, November 9th, 2020) – Women & Children First: The Center Against Family Violence is proud to announce First Lady Susan Hutchinson as the 2021 Woman of the Year. The organization will virtually celebrate on Saturday, February 6th, 2021.  This year's virtual event will bring the same entertainment that guests have come to love, just socially distanced.  This year's event will also include an online auction – the first time in Woman of the Year history!
The Woman of the Year Gala is in its 15th year and continues to be vital revenue for the yearly operation of Women & Children First.  This event allows our community to come together while bringing awareness to domestic violence.
A native of Atlanta, Georgia, Mrs. Hutchinson grew up as the second of seven children. She was valedictorian of Fulton High School and attended Bob Jones University in South Carolina, where she met her husband, Governor Asa Hutchinson. After graduation, she taught biology and algebra in Memphis.
First Lady Susan Hutchinson brings to the Governor's Mansion a lifetime of experience advocating for and working with children.  Mrs. Hutchinson, mother of four and grandmother of six, has made the prevention and treatment of child abuse her top priority. Immediately prior to assuming the role of First Lady, the former schoolteacher spent several years on the board of the Children's Advocacy Center of Benton County, one of seventeen non-profit Children's Advocacy Centers around the state that work with abused children.
"Susan has had a long history of advocating for women and children through her statewide work with the Children's Advocacy Centers. Her leadership, compassion, and commitment to addressing the issues faced by some of Arkansas' most vulnerable citizens makes her wonderful choice for Woman of the Year. Susan knows that we all benefit from the collective impact of mission driven work like that of Child advocacy Centers, Women & Children First and Arkansas Children's." says Marcy Doderer. President and CEO of Arkansas Children's.
In her role as First Lady, she has seen firsthand the devastation of child abuse. In her many appearances around the state, Mrs. Hutchinson speaks out in defense of children, urging leaders to establish a Children's Advocacy Center in every Arkansas County. The Children's Advocacy Centers of Arkansas named Mrs. Hutchinson its first Woman of Inspiration in its inaugural awards program in 2015.
For more information or to purchase tickets, contact Megan McBroome, Community Outreach & Marketing Associate at 501-960-6778 or [email protected]g, visit www.wcfarkansas.org, or click below!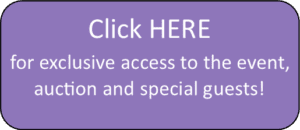 About Women & Children First
The mission of Women & Children First is "safety, strength, and hope for all victims of family violence". Following the Family Peace Center Model, WCF has the most comprehensive approach to addressing domestic violence in Arkansas and has been working for over 40 years to empower all victims and their children to live independently and free from family violence by providing crisis intervention, safe shelter, social/legal advocacy, and support services. Last year, WCF provided emergency shelter to 582 adult guests, answered over 6,000 calls, including information and referral calls in addition to crisis calls, provided a safe place for 491 children in the shelter, assisted 664 individuals file Orders of Protection, and provided 58 victims, including 66 children, with Transitional Housing services as they sought permanent housing after leaving the shelter.
For more information about Women & Children First, visit www.wcfarkansas.org. If you or someone you know is experiencing domestic violence or sexual assault, call our 24-Hour Crisis Hotline at 501-960-6778 or 1-800-332-4443.