12 Successful Programs:
Our programs help survivors of family violence, sexual assault and human trafficking. 
1. THE STATEWIDE DOMESTIC VIOLENCE 24-HOUR HOTLINE
The Women & Children First staff answer the Statewide Domestic Violence 24-Hour Crisis Hotline. Specialists handle calls from victims of domestic violence, their families, and allies 24/7. The hotline is available to anyone needing crisis intervention, safety planning, emergency shelter, or information and referrals.
The Hotline is (501) 376-3219 or toll-free (800) 332-4443.
The Women & Children First Hotline is the first step for seeking help with domestic violence. Through the hotline we can help:
Determine if the caller or someone the caller loves
is being abused – verbally, emotionally, physically, or sexually
Build a safety plan – find ways to be safe and prepared to leave when the time is right
Find emergency shelter
Access counseling – begin to heal from domestic violence
2. EMERGENCY SHELTER:
Our emergency shelter is available to women and children fleeing domestic violence. Women & Children First provides a safe, secure shelter and supportive services for all victims of family violence and their children. Shelter intake is available 24-hours a day. Many families arrive traumatized and fearful, with nothing but the clothes on their backs. Women & Children First provides food, clothing, linens, and hygiene items at no cost. We rely on the generosity of donations from individuals, companies, churches, and other community groups for these supplies.
3. SEXUAL ASSAULT PROGRAM
Our sexual assault program assists victims of sexual violence in identifying and developing support systems which encourage their healing and well-being. This includes crisis intervention, hospital accompaniment, criminal justice advocacy, support group, and long-term individual advocacy.
4. CHILDREN'S PROGRAM
The children's program provides full-time recreational, educational activities and group support for the children in the shelter and in transitional housing. The Women & Children First staff assists victims in enrolling children in new schools, arranging for tutoring and counseling, and organizing enrichment activities. These programs have expanded along with the increase in children in the shelter.
5. OUTREACH CLIENTS
A domestic violence victim or survivor needing legal assistance, counseling, or support groups may register as an outreach client. There is a screening process to become an outreach client, but once completed, the client is able to utilize Women & Children First services without residing at the shelter as an in-­house guest.
6. CAMP HOPE AMERICA – ARKANSAS: BREAKING THE CYCLE OF VIOLENCE
In 2018 we launched Camp HOPE, a refuge for children who have been exposed to domestic violence, sexual assault, and child abuse. Camp HOPE helps give children their childhood back by providing evidence­-based mentoring and camping experiences. The week-long program aims to change the destinies of the children by helping them to believe in themselves, others, and their dreams. At Camp HOPE, the kids are taught that their past does not define their future. The ultimate impact of Camp HOPE is to break the generational cycle of violence.
7. COUNSELING PROGRAM 
Our counseling program offers crisis intervention, mental health screenings, general counseling, group support, case management, and emotional support to victims of domestic violence and their children who are residing in the shelter, transitional housing, or outreach clients.
8. ADVOCACY PROGRAM 
Our advocacy program assists guests in planning for housing, employment, medical care, legal services, and transportation. Women & Children First also offers one-on-one support and group support to guests and outreach clients to teach life skills, conflict resolution, healthy relationships, employment preparation, and parenting skills. WCF has a bilingual staff member who is available for Spanish speaking clients.
9. COURT ADVOCACY 
Women & Children First has a full-time court advocate at the Pulaski County Court House to help with orders of protection and to escort clients to court for emotional support. Our court advocacy program also offers assistance to victims in filing for compensation claims and referrals.
10. TRANSITIONAL HOUSING
Women & Children First provides Transitional Housing to families who need assistance moving into permanent housing. This program enables individuals and families to receive housing and supportive services for one to two years. Women & Children First assists up to 16 families yearly to make the transition to an independent, violence free life.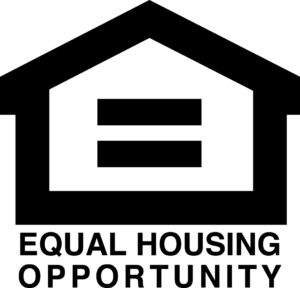 11. ADULT EDUCATION 
Women & Children First guests may participate in WAGE (Workforce Alliance for Growth in the Economy), a job readiness training program conducted through the Arkansas Department of Career Education. The WAGE program provides individualized learning plans to help our guests earn a certification with the goal of obtaining or retaining a job, improving their skill level to gain improved employment, or entering the next-level workplace.
12. COMMUNITY EDUCATION AND OUTREACH PROGRAM
Education and community outreach presentations are designed to educate, inform, prevent, and build awareness regarding the effects of domestic violence, sexual assault, and dating rape in the community. In addition to these specialized prevention programs, Women & Children First participates in information fairs, special events, and speaking engagements for schools, churches, civic clubs, businesses, and other organizations.